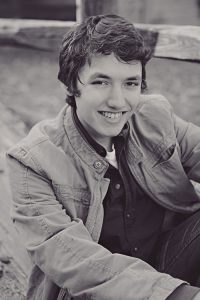 Matthew Lyon Hazzard (b.1989) is a composer, conductor, and educator from Southern Pines, North Carolina.
He received his Bachelor of Music Composition and Master of Arts in Teaching from East Carolina University. His choral music has been performed internationally, garnering performances and awards from the Choral Arts Initiative, the 18th Street Singers, Vancouver Chamber Choir, the North Carolina Master Chorale, the Houghton College Chorale, the Denison Chamber Singers, and more. He has been praised for his "exquisite text-setting and clear understanding of choral voices," with his music being described as "a stunning landscape of sound."
Matthew currently works as a high school choral director in Greenville, North Carolina, where he continues to write for voices.