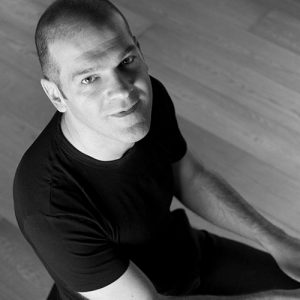 Italian Pianist, Composer, Choir and Orchestra Conductor born in 1975. He graduated in Piano, Choral music, Choral conducting and in Music Teaching.
He has performed numerous concerts in different Italian regions and cities, in Argentina, Taiwan, Austria, Germany, France, Slovenia, Croatia, Czech Republic, Japan and in prestigious concert halls such as Mozarteum in Salzburg, Auditorium Pollini in Padua, Frari Church, Malibran Thetre and Goldoni Theatre in in Venice, Colon Theatre in Buenos Aires, International Forum in Tokyo, Yokohama Minato Mirai Hall, Taipei National Concert Hall, Tokyo Opera City, etc ...
He regularly collaborates with artists of national and international fame, chamber groups, choirs and orchestras. He plays piano with Dedalo Trio, with accordionist Gianni Fassetta, and with many Lyric and Pop Singers. Currently he is conductor of male choir Corocastel in Conegliano Veneto, youth choir SingOverSound and the youth orchestra OrcheStraforte in Vittorio Veneto, but it was conductor of many other choirs, orchestras and vocal ensemble.
He is author of many choral, chamber, symphonic music, arrangements in different music styles usually performed by choirs, chamber groups and Orchestras in Italy and Europe. He also composed sacred oratorios for choir, soli and orchestra (Francesco d'Assisi, Jeanne d'Arc, Via Crucis dei senzanome, and others), Musical Tales (Hanno ali per volare), Musical Tales for children (Pinerocchio, La vera storia delle formiche dei denti, Il potere della colla, Le Amorix e i misteri di streghesca and many others) were staged in very important theaters and concert halls, festivals and competitions.
He is often invited as a member of jury in choral competitions, composition and festivals. He teaches seminars and workshops with various choirs.
He received many awards and special prizes in national and international competitions as Composer and Choir Conductor.
It is published by Feniarco, Asac and Sonitus Editions.
Giorgio Susana is Artistic Director of the Music School San Giuseppe in Vittorio Veneto, member of the Artistic Committee Regional ASAC and the Artistic Committee of the National Choral Competition of Vittorio Veneto. He is Teacher of Analysis of the Choral Repertoire in Academy for choral conductors Piergiorgio Righele and he is a music teacher in Secondary School.