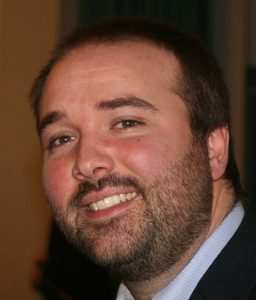 Matteo Magistrali was born in Varese in 1980; after studying piano and choral conducting,achieved, in July 2014, the academic degree of first level in composition at the "Conservatorio di musica G. Verdi " in Como.
He wrote many compositions (for different organic, instrumental and vocal) and significat are these awards: the victory of the International Composition Prize "Luigi Nono", second place (first prize not awarded for the category) at the International Competition for Composers "David Maria Turoldo".
He also participated in numerous master-classes (for conductor and singer) with famous teacher: G. Acciai, F. Bernius, G. GradenKaljuste and others.
He is a conductor - from September 2014 - at Dalakopen Choir (Legnano - Milano) and at the Pieve del Seprio choir (Castronno - Varese); with these choir he has received significant prizes in choral competitions.
He works also as a choral singer and soloist, with different ensemble, with famous conductors: D. Fasolis, F. Monego, R. Balconi, C. Pavese and others.